Earning extra income on the side has become a part of today's gig economy. As the world becomes more environmentally conscious, the number of people looking for sustainable alternatives to traditional products and services has skyrocketed, making way for more green businesses. Starting a sustainable side hustle business will not only help you financially but also make a positive impact on the environment.
Here are top 7 sustainable side hustle business ideas for 2023:
1. Recycling and upcycling
While these two terms are often used together, one requires a little more work than the other. Upcycling is the process of taking old, unwanted items and turning them into something new and useful. This can include plastic, clothing, and home decor. By upcycling, you can reduce the amount of waste going to landfills, while also creating unique and desirable products to sell.
Recycling, on the other hand, is when you collect recyclable materials such as glass, plastic, and paper, and then sell them to recycling companies for a profit. You are responsible for separating the materials, cleaning and sanitizing them, and then selling it to businesses near you.
2. Sustainable cleaning services
Traditional cleaning products are often loaded with harsh chemicals that can be harmful to people, their pets, and the environment. By offering sustainable cleaning services, you can provide a healthier and more eco-friendly alternative. You can also look for eco-friendly cleaning tools like microfiber cloths, reusable mop pads, and steam cleaners that use less water and energy than traditional cleaning methods. Depending on where you live, you may need to obtain licenses and permits to start your sustainable cleaning service.
3. Second-hand furniture restoration
If you've visited Facebook Marketplace lately, you would have noticed some beautiful, restored furniture that's being sold for upwards of $300. Second-hand furniture restoration has gained popularity recently because you are reusing old furniture and turning them into one-of-a-kind custom furniture. It's quick money and you can choose to flip as little as 1 piece of furniture a week and turn it into a good sustainable side hustle.
4. Homemade food using local ingredients
Turn your passion for cooking into a side hustle by providing homemade food in your neighborhood. You can either cook at your home or an industrial kitchen and deliver weekly meals or cook at your client's house. Most clients will pay you extra for shopping ingredients on their behalf. You can work with local or backyard farmers and get fresh produce delivered at your doorstep.
5. Eco-friendly gardening services
We've learned some scary things about chemical fertilizers and pesticides in the last few years and that's why homeowners are turning away from them. Eco-friendly gardening involves using sustainable practices and techniques to create beautiful and thriving gardens while minimizing your environmental impact. The startup costs are low as you can get creative by using ingredients from your pantry for making eco-friendly fertilizers and pesticides. You can offer a number of gardening services including composting, rainwater harvesting, and using organic fertilizers and pest control methods.
6. Growing microgreens
Got a spare room or weird corner you don't know what to do with? Try your hand at growing microgreens and selling them at your local farmer's market or grocery stores. Microgreens are packed with potassium, iron, zinc, magnesium and copper and are becoming a diet staple. Starting this side hustle requires very little startup costs, which include a sturdy wall-length shelving unit, grow lights, seeds, and sprouter trays.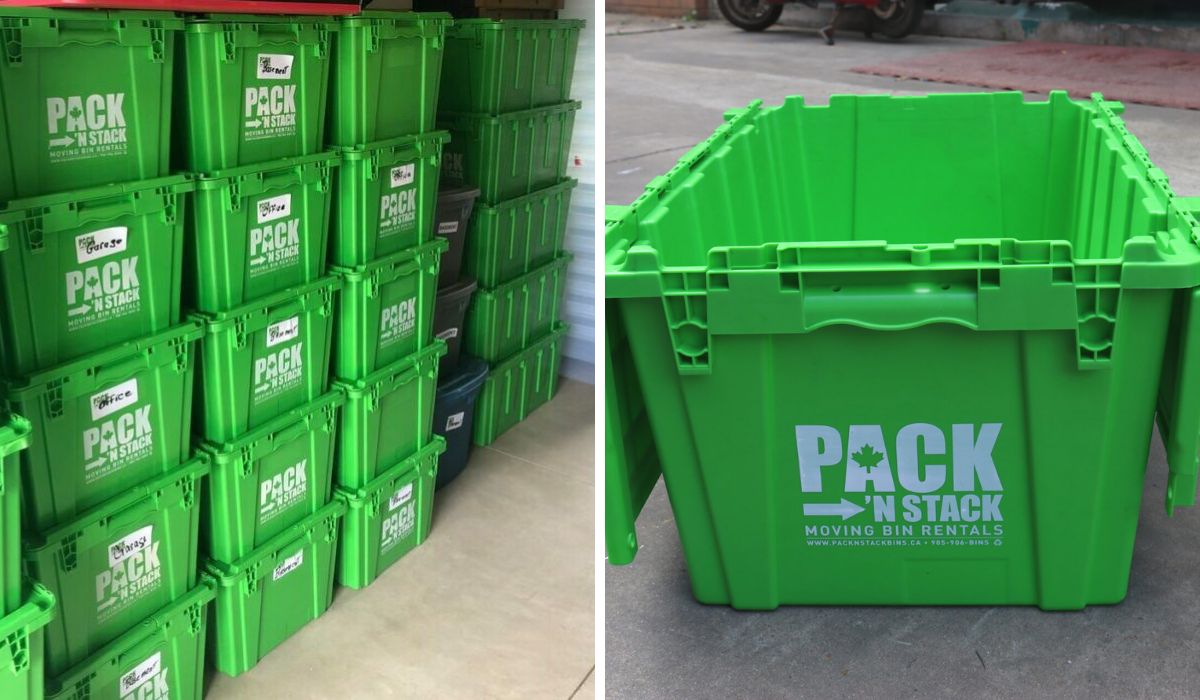 7. Moving Box Rental business
Reusable plastic moving boxes are eco-friendly, more efficient, and more ergonomic than single-use cardboard boxes. The moving industry is always going to be in demand and as a moving box rental business owner, you can help people save money, reduce waste, and offer a sturdy alternative for moving and packing their personal or precious items.
With this sustainable side hustle, you can deliver and pick up the moving boxes from your client's location. After receiving them back, you can clean and sanitize them and get them ready for the next customer. That is really all the physical work that is required.
With a one-time set up cost, which includes purchasing commercial grade moving boxes, cleaning supplies, and website development, you are ready to start the side hustle business. You can also rent add-ons including dollies, labels, and laundry bags.
Not sure how to start your side hustle business? At Carrie's Courses Corporation, we have an excellent 100-day business game plan to help build a home-based moving box rental business. We've helped tons of female entrepreneurs build and grow a sustainable rental business and we look forward to helping you kickstart one! Book a clarity call with Carrie to learn more.