People start side hustles for several reasons. Some want more money to manage expenses, while others use that money to improve their lifestyle. With almost 45% of Americans having a side hustle, finding one that works for you and generates a respectable profit has become tricky. Side hustles like freelance writing, marketing, consultancy, and virtual assistance do generate income but it also demands a lot of hours.
In this blog post, we'll introduce you to a sustainable side hustle idea that is capable of generating at least $1,000 monthly with just 10 hours of work per week: starting a reusable moving box rental business. This model works on automation and innovation, so you aren't bound in front of a computer several hours a day. 
A sustainable side hustle that generates $1000 monthly
It's important to note that the reusable moving box rental business is not a get-rich-quick scheme. Instead, it is a side hustle based on sustainability and the growing demand for eco-friendly alternatives in the moving industry. By providing reusable moving boxes for rent, you tap into a market that values environmental consciousness and convenience.
Unlike some online businesses that require constant screen time, this side hustle allows you to gain valuable skills, such as WordPress management, marketing, and time management.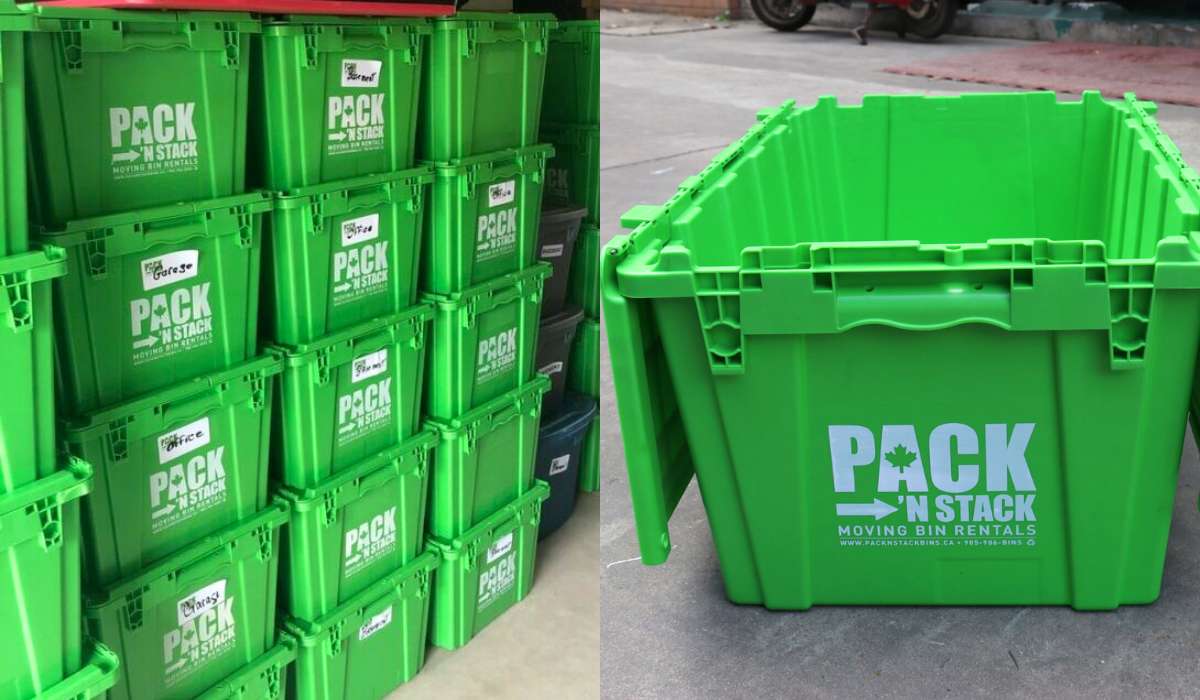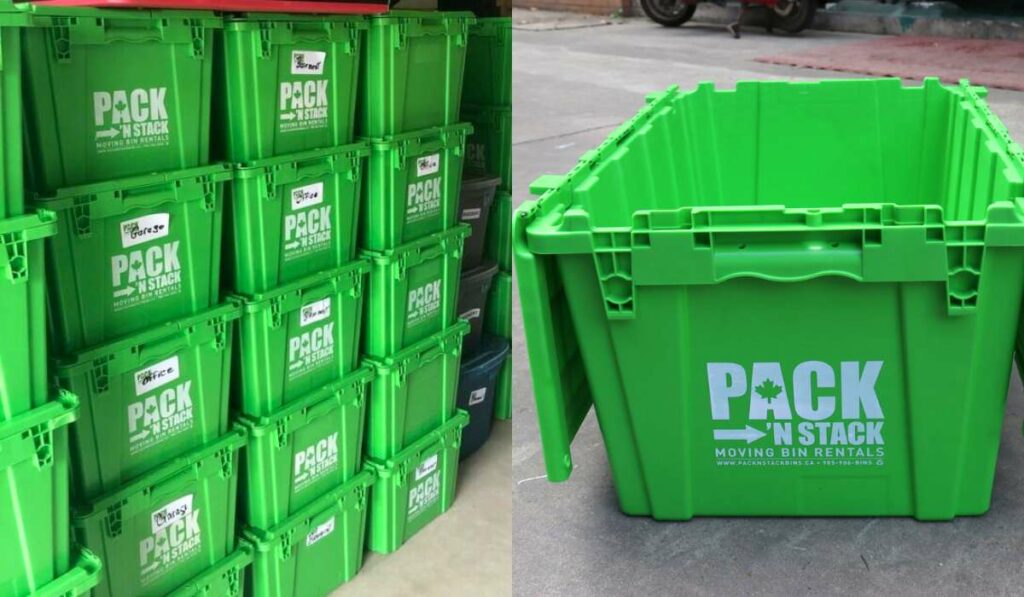 Is this $1000 monthly side hustle right for me?
When considering a side hustle, it's important to find out whether it aligns with your lifestyle, goals, and circumstances. Here's a closer look at who can benefit the most from this side hustle:
1. Stay-at-Home Mommas
For stay-at-home moms, managing a side hustle can provide a flexible source of income while allowing them to balance family responsibilities. The reusable moving box rental business can be operated from home, giving moms the freedom to work around their children's schedules. Earning through this side hustle can give you $1000 monthly for personal expenses without having to depend on your spouse.
2. Pregnant Women
Pregnancy brings its own set of challenges, and traditional employment may not always be accommodating. This side hustles offers you the opportunity to earn income without the constraints of a traditional job. You can choose to tailor your work hours to your energy levels and personal needs, making it a flexible and suitable choice during this special time.
3. Multiple Business Owners
If you're already running other businesses or have multiple sources of income, the reusable moving box rental business can complement your existing ventures. Since it requires only a few hours of work per week, it can be easily integrated into your busy schedule. You can use the same marketing and advertising tools you are using currently and promote your business among your existing clientele.
4. Realtors
This rental side hustle not only complements your existing services but also allows you to tap into a related industry. You can offer reusable moving boxes as a complementary service or as an add-on. Either way, you already have clients that trust you, so you won't be spending extra time finding new ones.
One of the biggest advantages of this business idea is the flexibility that it offers. You have the freedom to manage your own schedule and work at your own pace, which is particularly appealing for those seeking a side hustle that fits around their existing commitments.
Why Choose the Reusable Moving Box Rental Business?
1. Sustainability
People are seeking greener alternatives in all aspects of life, especially when it comes to moving. In the US, the moving industry generates 900 million cardboard boxes as waste every year. By offering reusable moving boxes, you contribute to reducing waste and promote a more sustainable approach to moving.
2. High Profit Potential
With a potential profit of at least $1,000 per month working just 10 hours a week, the reusable moving box rental business is a simple side hustle that works on automation and innovation.  
3. Scalability and Expansion Opportunities
As your business grows, you can expand your offerings to include additional moving-related services such as packing and unpacking assistance, storage solutions, and moving dollies and other moving supplies. An average American moves 11.7 times in their life and most of these are same-city moves, which means you're likely to get repeat customers.
How do I get started?
If you're ready to embark on the journey of starting your own reusable moving box rental business but feel overwhelmed or unsure where to begin, Carrie's Courses is here to guide you. Carrie's Courses by business coach Carrie Mifsud is an online side hustle program platform that provides training and coaching for aspiring entrepreneurs looking to launch successful rental side hustles.
This course focuses on starting a reusable moving box rental business and covers all the essential aspects, including setting up your website using WordPress, effective marketing strategies, managing inventory, customer service, and more. The course is designed to empower you with the skills and knowledge necessary to kickstart your side hustle and make it thrive.
Carrie, herself, has started several successful rental businesses since 2007 and the 100-day Moving Box Side Hustle course is a direct result of years spent in the industry. Book a Clarity Call with Coach Carrie and find out if this course is the right fit for you!